ANGL, an application, provides a platform where young adults can access curated synopses of news with 
multiple viewpoints based on their interests.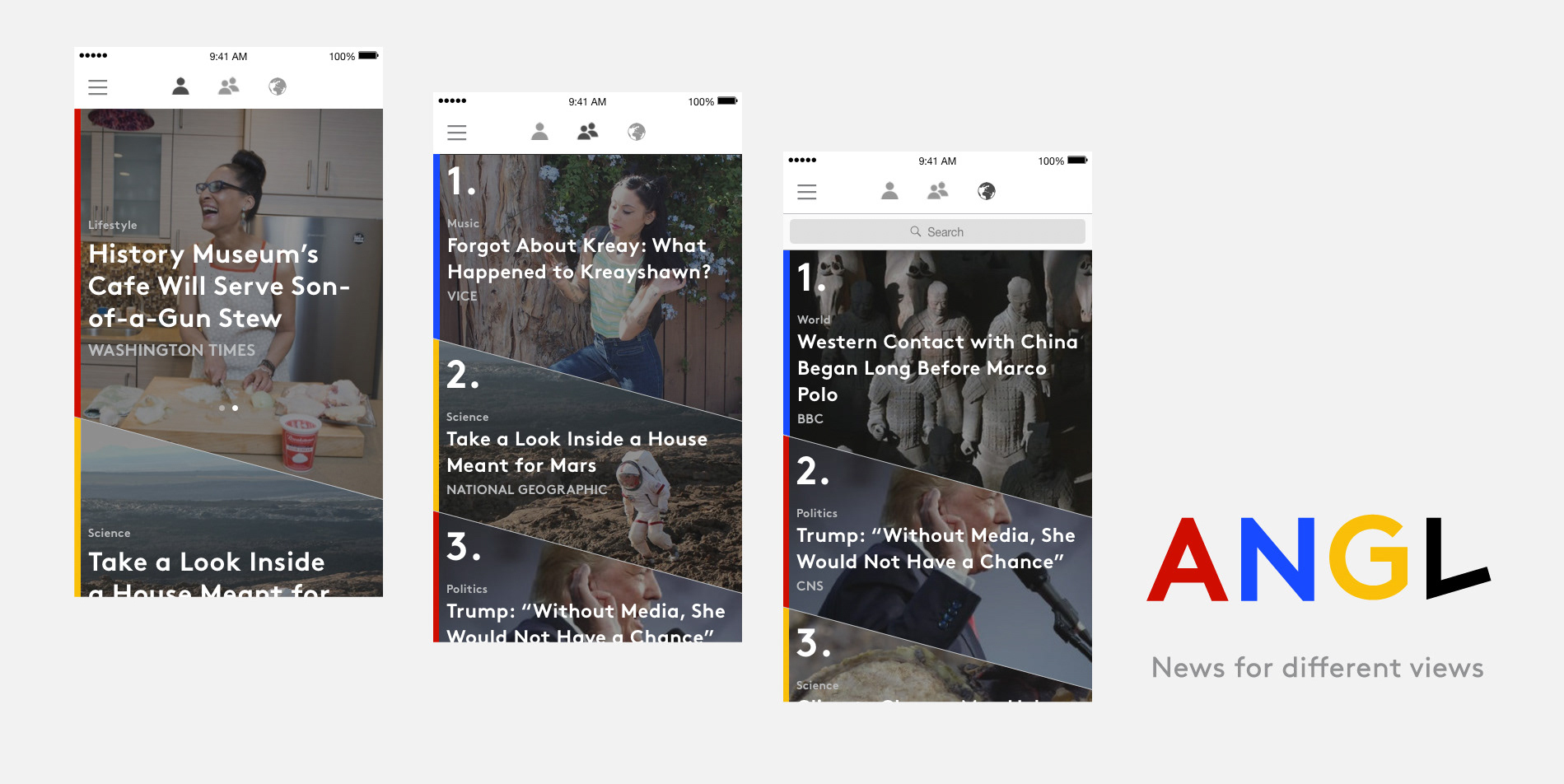 ​​​​​​
Why People Read the News.
Reading news helps people form more informed opinions and have a greater sense of self.
Many find news to be biased and do not want to invest time into consuming it.
People have different types of news that are important to them.
People like immediate and positive stimulation.
Combining News Platforms.
Combining different platforms allows people to access different view points.
People like to share what they read to engage in discussions.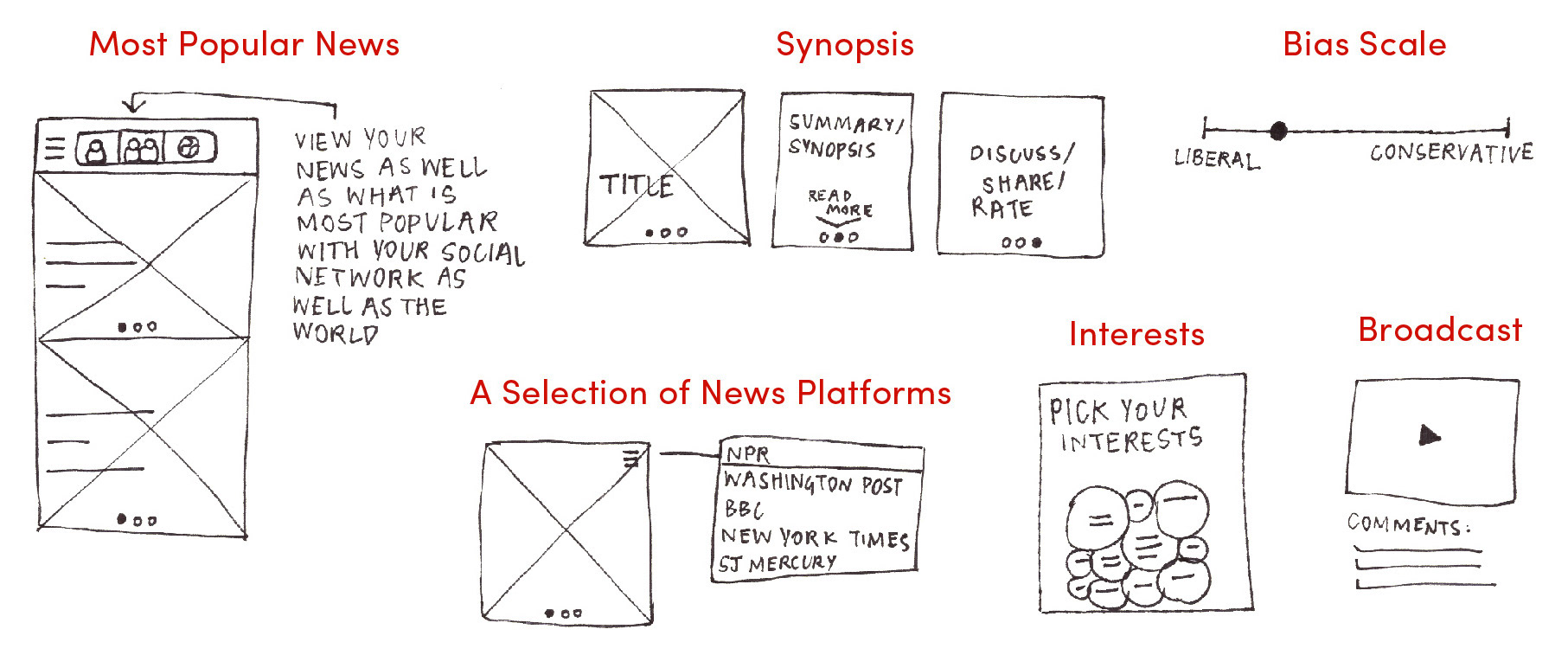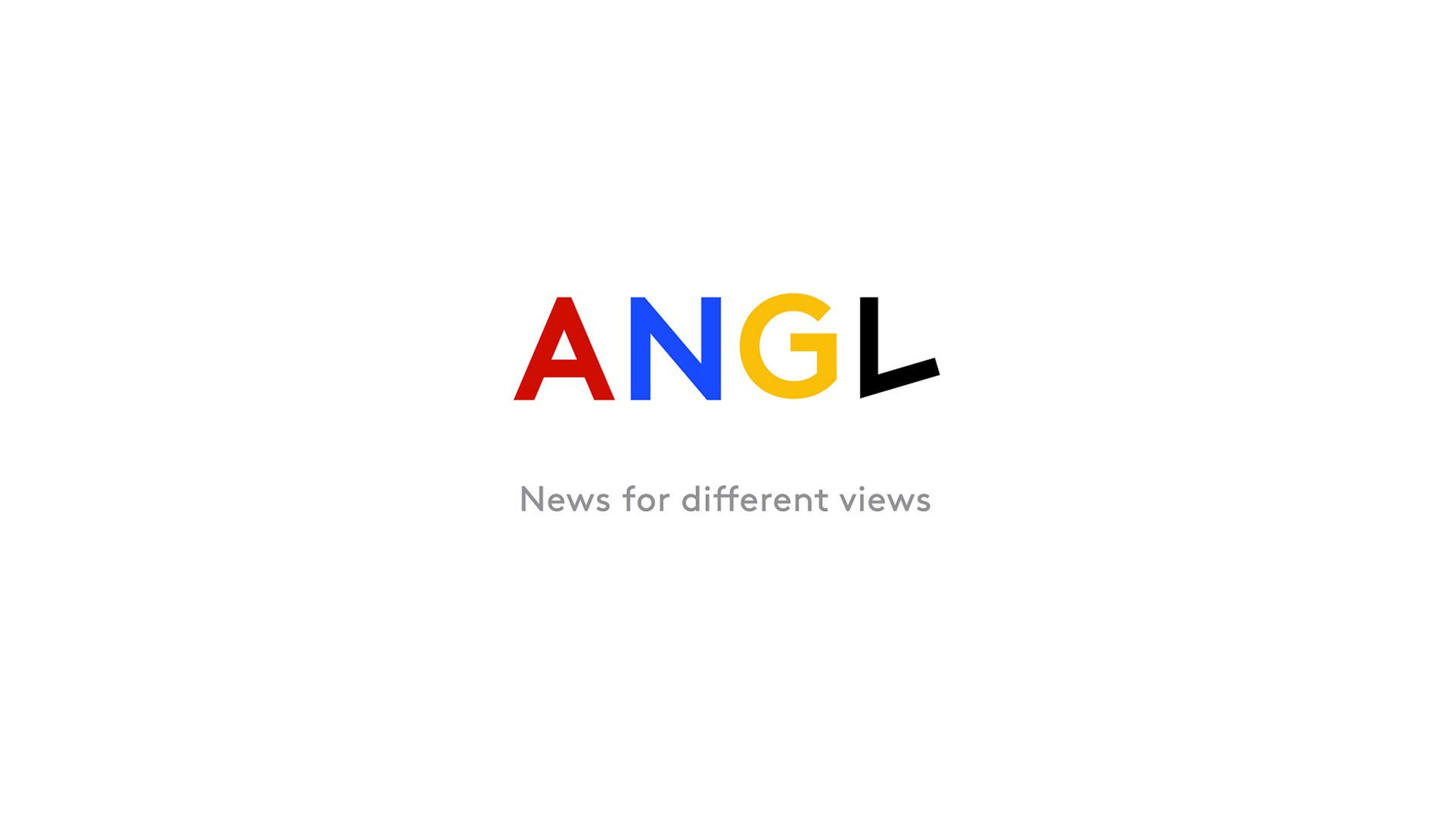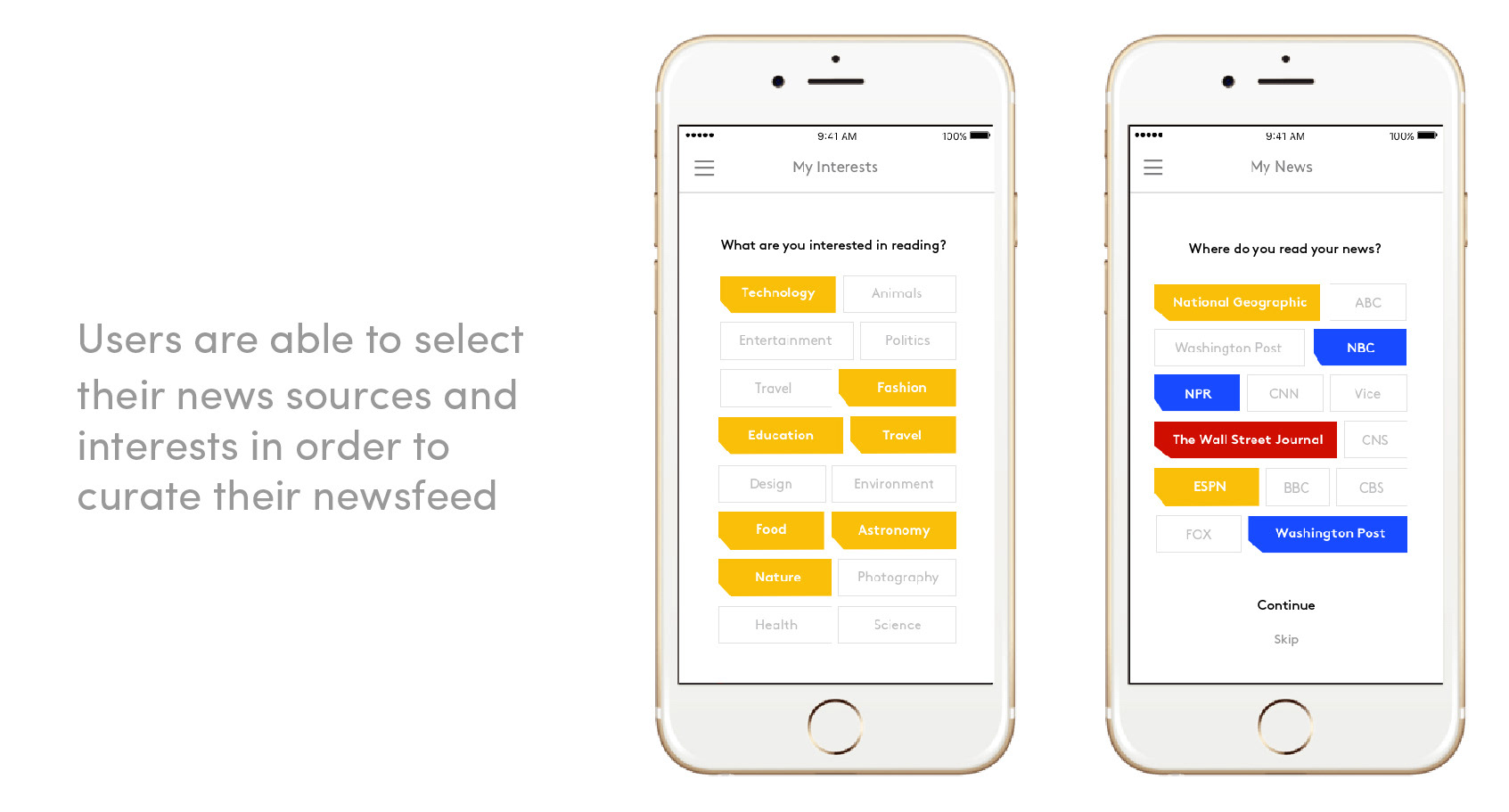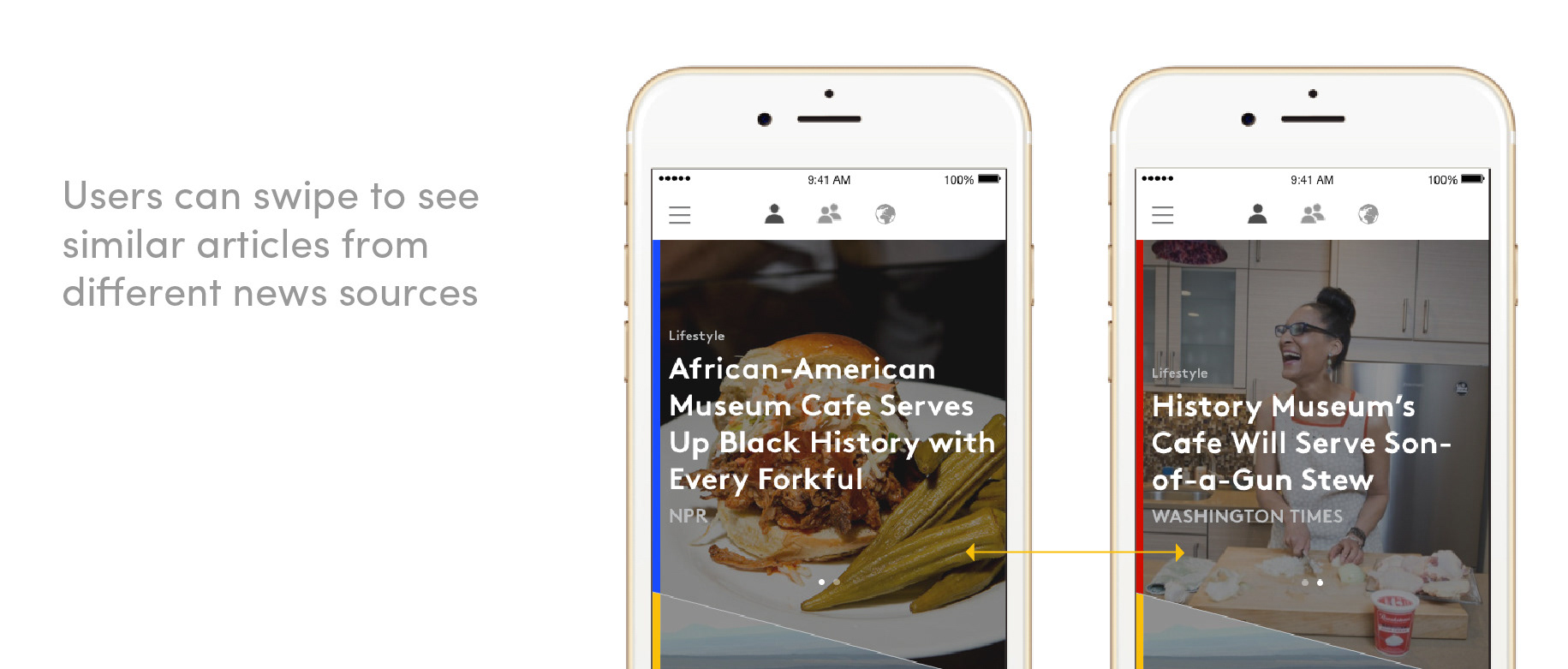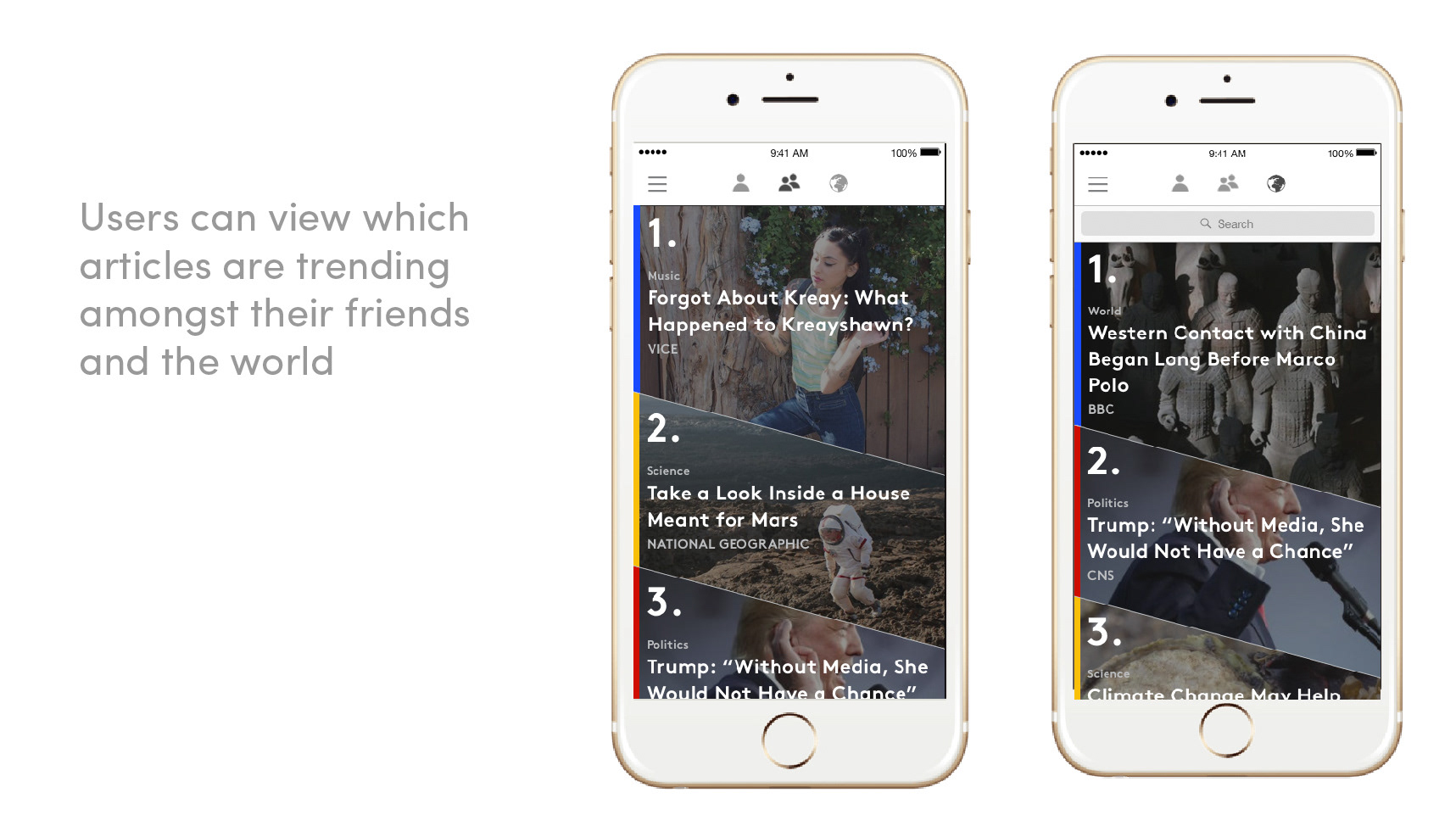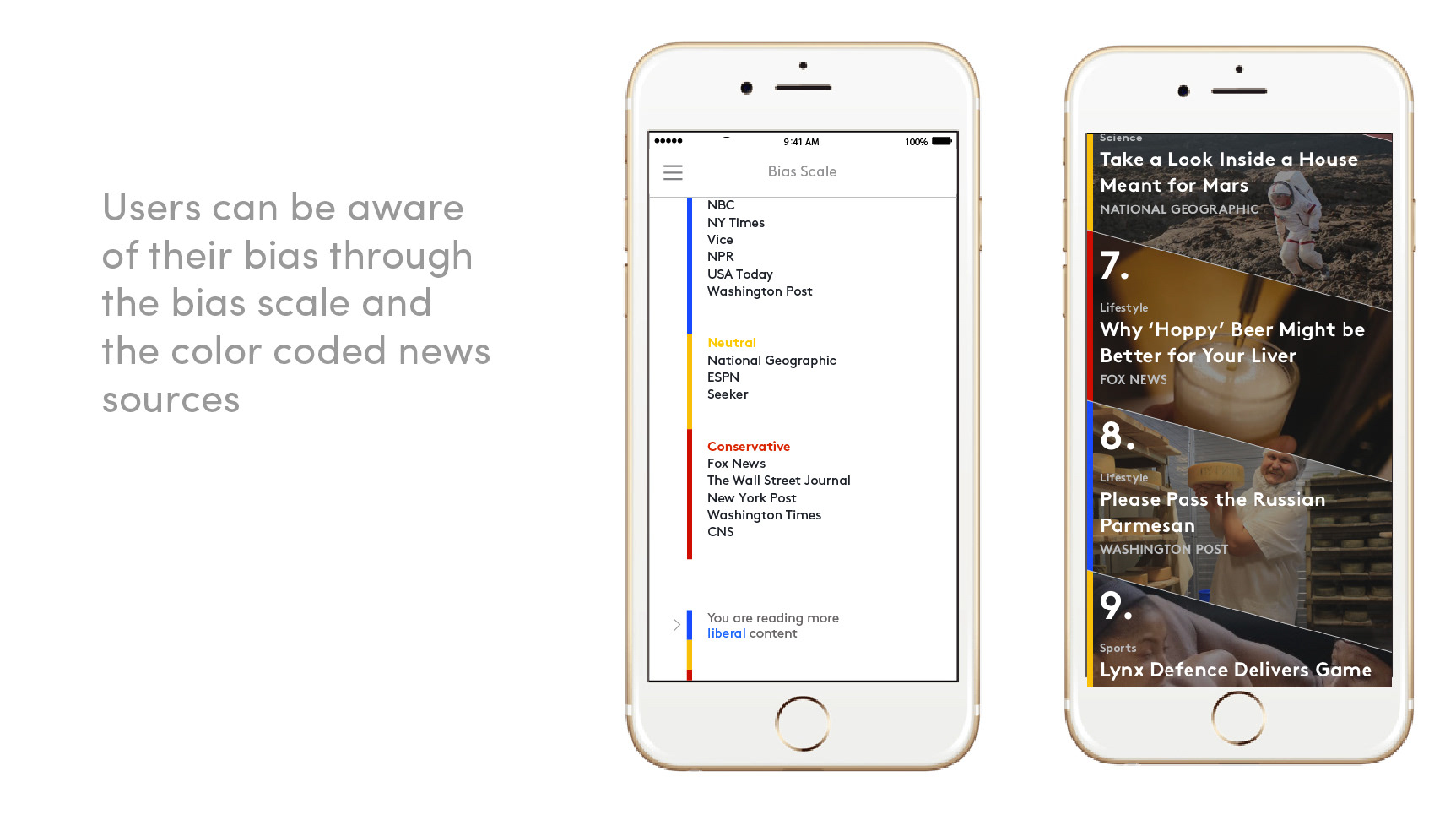 In Collaboration with: Emily Liang & Emily Du